Warning
: array_key_exists() expects parameter 2 to be array, null given in
/home/quotingbusinessc/public_html/wp-content/plugins/fusion-core/shortcodes/class-button.php
on line
52
Warning
: array_key_exists() expects parameter 2 to be array, null given in
/home/quotingbusinessc/public_html/wp-content/plugins/fusion-core/shortcodes/class-button.php
on line
52
How will brexit effect your energy bill – the good, the bad and the ugly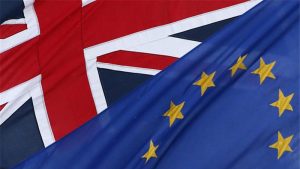 Following the UKs vote to leave the EU what does this mean for your energy bill, is it all doom and gloom?
The Good
0% VAT on Energy Bills
Boris Johnson plans to scrap VAT on energy bills saving the UK £2 billion a year tax on gas and electricity prices. The good news is if you switch to a fixed tariff today you can still benefit from the 0% VAT in the future when it happens.
The Bad
Rise in cost of wholesale energy
With the UK importing 50% of its energy supply, the falling pound sterling may increase the cost of buying energy wholesale from overseas. This cost may unfortunatly get passed on to the consumers without fixed tariffs
The Ugly
The Ugly truth is no one can tell the future
Unfortunately no one knows what will definitely happen following brexit, all you can do is try and cover all bases and whether the storm. Luckily for you we can make this a Win/Win situation for you. Get a quote today and get a fixed low price for up to 5 years and avoid the rising prices as the pound drops in value. Then the beauty is if VAT does get scrapped you will still benifit from that too.