British Insurers promise to work closely with the new PM over Brexit issues regarding the insurance industry.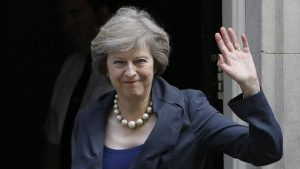 The Association of British Insurers (ABI) has spoken about Theresa May becoming Prime Minister.
The director general of the ABI, Huw Evans, congratulated Theresa on becoming the second woman prime minister.
"The appointment of our second woman Prime Minister is a positive day in British public life which will hopefully encourage many more women to stand for election to Parliament," Huw said.
The trade body had worked closely with her personally during her time as shadow Work & Pensions Secretary and also with May's Home Office team during the reform of riot damages legislation he added.
Evans concluded: "We will engage constructively and effectively with the new UK government in the months and years ahead as it navigates our exit from the European Union and the many public policy issues which our industry engages with."