Warning
: array_key_exists() expects parameter 2 to be array, null given in
/disk2/quotingbusinessc/public_html/wp-content/plugins/fusion-core/shortcodes/class-button.php
on line
52
By next April millions of customers using pre-pay energy meters will be protected by a price cap says OFGEM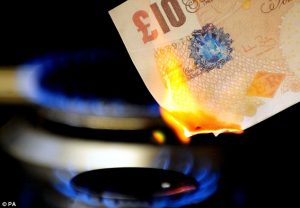 The Regulator, OFGEM predicts that a cap will save households on average #75 a year. They also plan to work with the big 6 to help customers shop around more for better prices.
However, Ed Kamm, the managing director of First Utility claims that these proposals will put the onus on the customer and more needs to me done.
" OFGEM itself admits that consumers who are already engaged in the market will see the first benefits." Kamm, said
OFGEM however, said the proposals were an "opportunity to deliver a more competitive, fairer energy market for all consumers".
last month by the CMA (Competition and Markets Authority) made proposals aimed at reforming the energy market which were welcomed by OFGEM
Dermot Nolan, OFGEM's chief executive said the CMA's report identified the path to a "fairer and more competitive future".
"I call on energy companies and consumer groups to seize this opportunity," he said.
A two year investigation by the CMA found that 60% of households in the UK are overpaying for the energy compared to those that had switched.
The best protection for consumers, OFGEM believes, is encouraging competition and over the last year switching rates have increased.
EDF Energy, said it supported "the implementation of the CMA's proposed remedies without delay, so that customers can continue to benefit fully from competition and innovation".