Warning
: array_key_exists() expects parameter 2 to be array, null given in
/disk2/quotingbusinessc/public_html/wp-content/plugins/fusion-core/shortcodes/class-button.php
on line
52
Warning
: array_key_exists() expects parameter 2 to be array, null given in
/disk2/quotingbusinessc/public_html/wp-content/plugins/fusion-core/shortcodes/class-button.php
on line
52
How to keep your fleetinsurance premiums low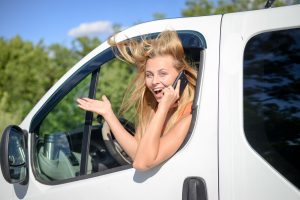 Insurance premiums have risen over the years dramatically. We spoke to insurance brokers and underwriters alike to find out the best tips on how you can reduce your premiums.
1 Risk management – start with a risk assessment, ask your insurer to check your claims history to identify areas for improvement.
2 Driver training – There are a lot of driver training programs available and whilst not all insurers offer an instant discount, training is still likely to reduce your claims history which will defiantly be recognised by insurers.
3 Vehicle Cameras – Witness dash-cams provide important data for defending claims and swiftly settling non-fault claims. Cash for crash scams can also be easily faltered with forward facing cameras and insurers have been quick to recognise this.
4 Young drivers – Many young driver claims happen at night so it's a good idea to look closely at your policies for young drivers and restricted them to business use only. Also look into extra training for young drivers
5 Telematics – The business case for telematics in fleets alone is enough to consider, but many fleets don't realise that it will also lower your insurance premiums. Much like cameras it can provide valuable information about crashes, but it can also be used to improve driver behaviour.
6 Combined insurances – speak to a broker about combining your public liability, employee liability and fleet insurance. Grouping all your insurances together can greatly improve the value for money on policies.