Warning
: array_key_exists() expects parameter 2 to be array, null given in
/home/quotingbusinessc/public_html/wp-content/plugins/fusion-core/shortcodes/class-button.php
on line
52
Warning
: array_key_exists() expects parameter 2 to be array, null given in
/home/quotingbusinessc/public_html/wp-content/plugins/fusion-core/shortcodes/class-button.php
on line
52
Improve your fleet's productivity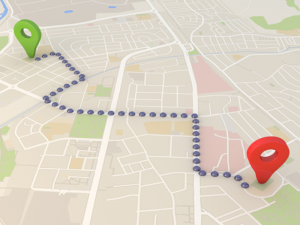 A huge growth in online shopping over the past few years has placed increased demands on fleets to deliver. A recent RetailMeNot study showed that online spend in the UK rose since 2013 from £38.84 billion, to a huge £52.25 billion last year. Reports suggested that this figure will continue to rise by 15.3% in 2016 to £60.25 billion
More and more fleets are now using telematics to deal with the extra demands & to improve their productivity. Meaning vehicles can get to more drops in less time using more efficient routes and other productivity tools included in most vehicle telematics systems. Tracking can also be used to manage deliveries in real time to further improve customer service.
"Telematics really enhances home delivery companies' ability to give real-world delivery windows to customers," says Steve Towe, chief operating officer and UK managing director at Masternaut.
The benefits of telematics not only apply to home delivery fleets. All fleet types can improve in some way using tracking.
"I don't think productivity is an issue for businesses in just one sector," Steve explains.

"There's no single fleet that benefits the most from telematics for routing and scheduling, as it helps every fleet, regardless of size."

"By using better scheduling and better routing, you can access savings that can be invested into other areas of your business. Live vehicle positions are used to ensure that fleets are making the most cost effective re-planning decisions based on real-world data," he adds.
Kings Security Systems, has a fleet of 331 job need vehicles. They have experienced an increase in productivity since their planning and tracking system went live in January.
The tracking system was installed to improve scheduling and route planning along with recording driver behaviours such as speeding and idling.
As a job comes in, the system seeks out the nearest available driver with the right skillset to complete the work and adds it to that driver's schedule.