When asked to name the cheapest sites for fuel most of us would say supermarkets. Their reputation results from consistently low prices and promotions linked to weekly shops designed to attract customers to their stores.
All this is good for fleets – not just shoppers – underlined by the fact many businesses regularly take advantage of their keen pricing.
However, after months of falling prices on all forecourts two questions arise – are supermarkets still the cheapest and do they offer a good deal for businesses?
Analysis of 2014 prices by TrackCompare.co.uk shows that while supermarket fuel is on average 2.6 pence a litre less than the national average, the difference has begun to narrow. Indeed, since its March peak, when diesel was almost 3.5 pence per litre (PPL) cheaper than the UK average, supermarket fuel has become progressively less competitive.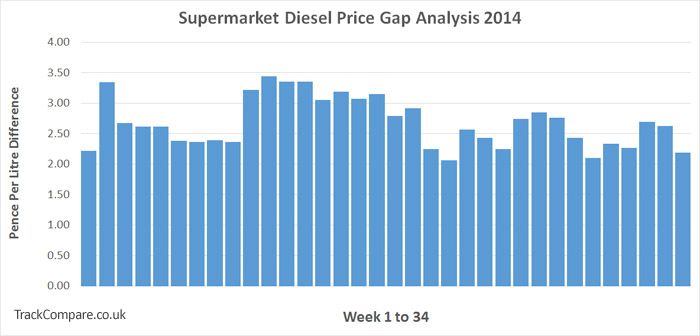 However, bunker fuel cards continue to deliver record discounts – 9 pence a litre was recorded in July – with the average so far this year at 6.7 pence.