Three new Fleetmatics telematics products launched in London last month are now available through TrackCompare.co.uk.
They are Reveal, a powerful yet simple-to-use GPS vehicle tracking system designed to improve the productivity of any mobile workforce and save money; Reveal+, an extended version of Reveal designed for large fleets; and Work, a mobile field service management system.
According to Fleetmatics, the new software package offers "even better insight" into a fleet's operation – providing everything from how much fuel is wasted to the amount of money expended on each journey.
Overall, the package's purpose is to display results "that matter and are meaningful in a clear, precise and useable way."
 Many benefits
All the new products provide many benefits.
Reveal has a comprehensive range of features, including apps for iPhone, iPad and Android which clearly show activity in the field, driver behaviour and information on workforce productivity.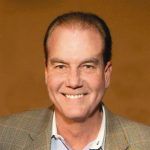 Reveal+, the extended version of Reveal, provides the extra tools needed to handle the complex requirements of a large fleet and its mobile workforce. These make it possible to manage complex organisations with large numbers of users and produce executive level reporting across an enterprise. For straightforward integration with existing back-office systems, Reveal+ offers an open API.
Work, which manages customers, jobs, schedules, invoices and workers in the field, saves time, money and improves productivity and customer service. It also integrates with Reveal and provides additional insight into workforce productivity.
Jim Travers, Fleetmatics CEO and chairman, told the London gathering: "Whether for a business with five service vehicles or many thousands, Fleetmatics' new platform helps businesses to be smarter about their mobile workforces and turn them into true engines for growth, cost savings and differentiating customer service.
"As part of that equation, we're providing customers with intelligence about their business, such as how the fleet has performed operationally in the past and how their performance compares with similar businesses. This capability is powered by tens of billions of data points gathered through the system over the past several years. This incredibly rich data set has also helped us generate the new concepts and features in our products."
Find out more. Visit our 'compare vehicle tracking' page.
[follow_me]