Warning
: array_key_exists() expects parameter 2 to be array, null given in
/disk2/quotingbusinessc/public_html/wp-content/plugins/fusion-core/shortcodes/class-button.php
on line
52
A final approval is set to come later on today (Thursday) for the final investment into the new nuclear plant in Somerset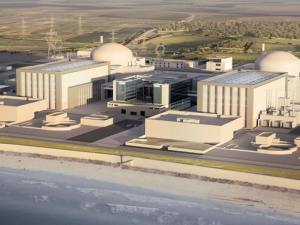 EDF the French utility company and the company financing most of this £18bn project, will hold a board meeting later today. They are expected to approve the investment then. At which point, contracts will be signed and work can begin at Hinkley Point, Somerset.
This project is a huge task for the already stressed EDF despite one third of the £18bn cost of the project being met by Chinese investors.
This will be the UK's first new nuclear power plant in over 2 decades
Concerns about EDF's financials have hit The project in recent months. EDF shareholders have already given the green light for plans to issue new shares in an effort to raise £3.4bn which will help pay for Hinkley point.
EDF said Hinkley Point is an "unique asset for French industry as it would benefit the whole of the nuclear industry and support employment in major companies and smaller enterprises in the sector".
This new development is estimated to provide 7% of the UK's total electricity needs
EDF plans to have over 2,500 workers on site by 2017.
UK officials have welcomed the project. Whilst French unions urged the company to delay the decision until the EDF is in a better financial state.
"We urge the EDF board to give the financial go-ahead on a project which will generate thousands of decent skilled jobs and help meet the energy needs of the UK for generations to come," said Kevin Coyne, Unite national officer for energy.

"The cost of not doing so could result in the lights going out in Britain and the West Country missing out on the much-needed economic boost which this major infrastructure project would bring."
Workers to be on site at peak of construction
electrical cabling to be used
tonnes of steel will be used
cubic meters of earth needs moving
cost of the project (yep, thats £18 Billion)
Jan 2006 – Government proposes nuclear as part of future energy mix
Mar 2013 – Construction of Hinkley Point approved
Oct 2013 – UK government agrees £92.50 per megawatt-hour will be paid for electricity produced at the Somerset site – around double the current market rate at the time
Oct 2015 – EDF signs investment agreement with China General Nuclear Power Corporation (CGN)
July 2016 – EDF board meets on 28 July to consider final investment decision